Are you ready to unlock the secret to a successful marketing strategy? Picture this: your website traffic soaring, your leads pouring in, and your customers raving about your brand. Sounds too good to be true, right? Well, prepare to have your mind blown because I'm about to reveal the power of content marketing.
Content marketing is not just another buzzword thrown around by marketers. It's a game-changer that can revolutionize the way you connect with your audience and drive business growth. But what exactly is content marketing?
In this article, we're going to delve deep into the world of content marketing and explore why it's essential for any modern business. We'll uncover its impact on website traffic, compare it to traditional outbound marketing strategies, and unravel its role in increasing engagement and loyalty.
So buckle up and get ready for a wild ride as we unveil the importance of content marketing and show you how to create a killer content strategy that will take your business from ordinary to extraordinary. Get ready for a paradigm shift like never before!
The Importance of Content Marketing in a Successful Marketing Strategy
Content marketing plays a pivotal role in any successful marketing strategy, boosting brand awareness and driving customer engagement. It's like the secret ingredient that adds flavor to your overall marketing efforts. Imagine this: you're at a crowded party trying to make friends. You can either stand in the corner and hope someone notices you, or start a conversation that captivates everyone's attention. That's precisely what content marketing does for your brand—it grabs people's interest and keeps them coming back for more. By creating valuable, informative, and entertaining content, you establish yourself as an expert in your industry and build trust with your audience. So, get ready to dive into the global content marketing industry—where growth is booming and value is skyrocketing—because this is where the real magic happens!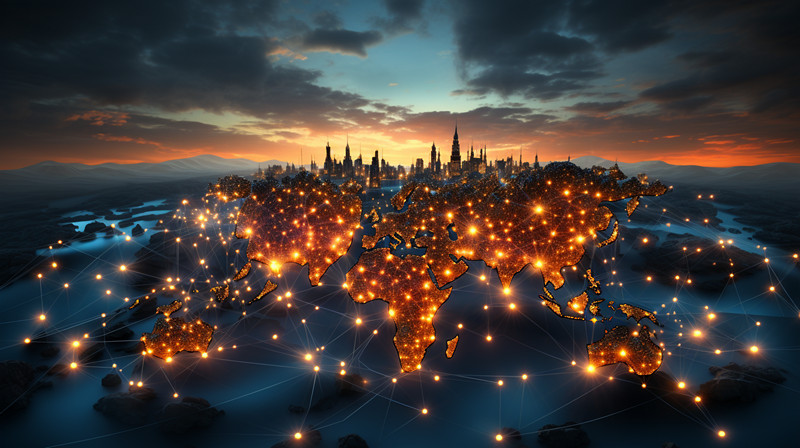 The Global Content Marketing Industry: Growth and Value
The global content marketing industry is experiencing significant growth and holds immense value in today's digital landscape. With the rise of social media and online platforms, businesses are realizing the power of creating valuable and engaging content to attract and retain customers. Content marketing has become a strategic tool for companies to establish thought leadership, build brand loyalty, and drive conversions. According to a report by Grand View Research, the global content marketing market size is expected to reach $107.5 billion by 2027.
This growth can be attributed to the increasing demand for personalized content that resonates with target audiences across different channels. As consumers become more discerning about the information they consume, businesses must adapt their strategies to deliver relevant and compelling content. By doing so, they can enhance customer engagement, increase brand visibility, and ultimately drive business growth.
Now let's delve into how content marketing impacts website traffic without missing a beat.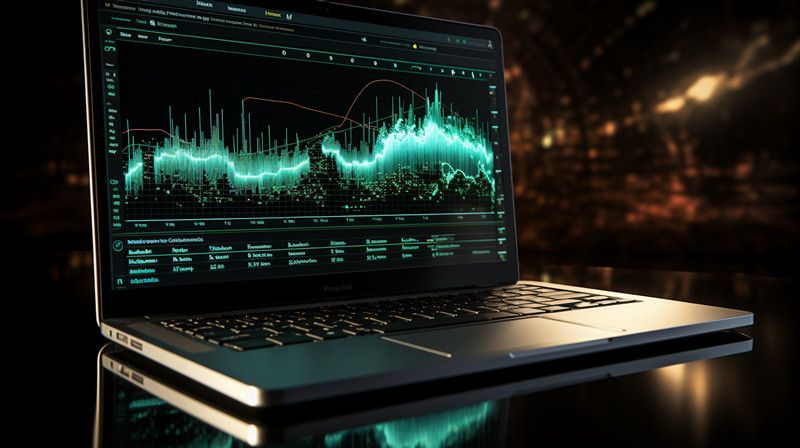 The Impact of Content Marketing on Website Traffic
With an explosive impact, content marketing has the potential to skyrocket website traffic and transform your online presence. By creating valuable and relevant content that resonates with your target audience, you can attract more visitors to your website. Engaging blog posts, informative videos, and interactive infographics are just a few examples of content that can drive traffic to your site. And the best part? Unlike traditional outbound marketing tactics like cold calling or direct mail, content marketing allows you to organically draw in customers who are genuinely interested in what you have to offer. So instead of interrupting their day with intrusive ads, you're providing them with useful information they actually want. This not only boosts website traffic, but also increases the likelihood of generating qualified leads for your business. Now let's dive into a comparison between content marketing and traditional outbound methods.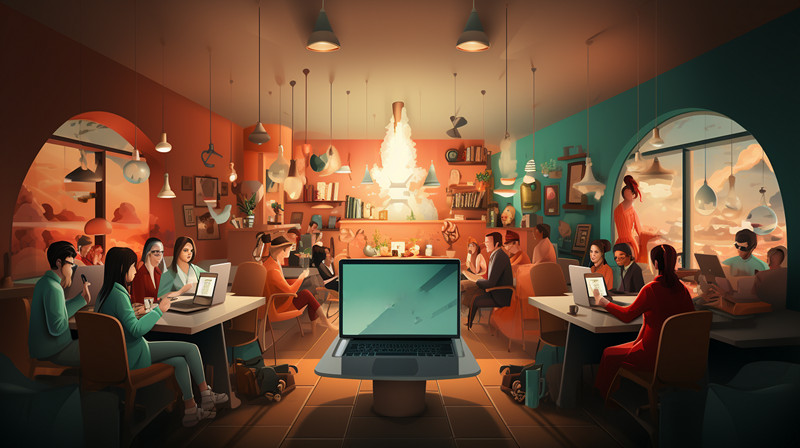 Content Marketing vs. Traditional Outbound Marketing: Lead Generation Comparison
To effectively generate leads, it's crucial to understand how content marketing and traditional outbound methods compare. Content marketing is like a magnet that pulls potential customers towards your brand. It focuses on creating valuable and relevant content that engages and educates your audience. On the other hand, traditional outbound marketing interrupts people with unwanted ads, cold calls, and pushy sales tactics. It's like shouting into a crowded room hoping someone will listen. With content marketing, you have the opportunity to build trust and establish yourself as an authority in your industry. By providing valuable information and addressing the pain points of your target audience, you can attract qualified leads who are genuinely interested in what you have to offer. This lays the foundation for increased engagement and loyalty, as we'll explore next: 'the role of content marketing in increasing engagement and loyalty.'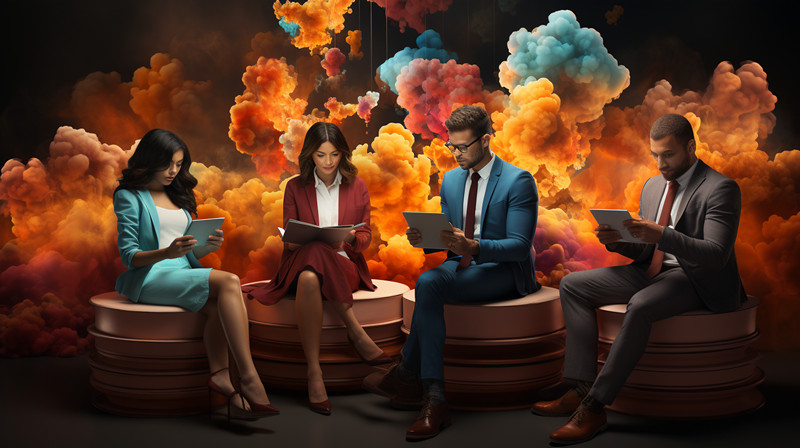 The Role of Content Marketing in Increasing Engagement and Loyalty
Engaging your audience through valuable content is like building a bridge that connects you with potential customers, allowing them to cross over from being passive observers to active participants in your brand story. Content marketing plays a crucial role in increasing engagement and loyalty among your target audience. By consistently delivering high-quality, relevant content, you establish yourself as an authority in your industry and build trust with your customers.
When you provide valuable information, insights, and entertainment through your content, you capture the attention of your audience and keep them coming back for more. They begin to see you as a reliable source of knowledge and expertise. As a result, they are more likely to engage with your brand by sharing your content on social media, leaving comments on blog posts, or participating in discussions.
Moreover, content marketing allows you to create meaningful connections with your audience. By understanding their needs, challenges, and aspirations, you can tailor your content to address their specific pain points. This personalized approach makes them feel valued and understood.
Investing time and effort into creating a successful content strategy is essential for increasing engagement and loyalty among your target audience. It's not just about delivering information; it's about building relationships based on trust and understanding. So start crafting compelling content today that will captivate your audience and turn them into loyal followers of your brand story.
Frequently Asked Questions
How can I measure the effectiveness of my content marketing strategy?
To measure the effectiveness of your content marketing strategy, track key metrics like website traffic, social media engagement, and lead conversions. Use tools like Google Analytics and social media analytics to gain insights and make data-driven improvements.
What are some common challenges faced by businesses when implementing a content marketing strategy?
Implementing a content marketing strategy can be challenging. From creating engaging content to finding the right distribution channels, businesses often face obstacles. But with perseverance and strategic planning, you can overcome these hurdles and achieve success in your content marketing efforts.
How can I optimize my content for search engines and improve organic traffic?
To optimize your content for search engines and boost organic traffic, focus on using relevant keywords, writing high-quality and informative content, creating catchy headlines, and building strong backlinks from reputable websites.
What are some best practices for creating engaging and shareable content?
Want to create content that people can't help but share? Ask yourself: what makes you stop scrolling and click? Focus on storytelling, emotions, visuals, and providing value. Engage your audience with relatable, entertaining, and informative content.
How can I repurpose my existing content to reach a larger audience?
To reach a larger audience, repurpose your existing content! Turn that blog post into a podcast episode, or transform your video into an infographic. Get creative and share your message in different formats to captivate new followers.
So, you've learned about the importance of content marketing and how to create a successful content strategy. Now it's time to put that knowledge into action! Remember, content marketing is like a magic spell that brings traffic to your website and generates leads. It's a powerful tool that can engage your audience and build loyalty. To get the best results, you may want to consider working with a web agency such as WebXGenius. We specialize in creating innovative, custom web solutions that meet the unique needs of businesses across industries. With our help, you can craft remarkable content that captivates your readers and keeps them coming back for more. Let the words dance on the page, painting vivid pictures in their minds, and watch your business soar to new heights with WebXGenius by your side!